Ice Breaker Games for the First Day of School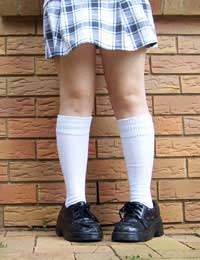 Parents, teachers and children all find the first day of school a stressful and emotional experience. Parents parting from their children for the first time often experience feelings of dread and worry, while teachers can feel apprehension about their lesson plans. However, the children may experience anxiety, fear and often sadness from leaving their parents. This is why acting quickly and using the correct techniques can easily chip away at those feelings and create an atmosphere that the children will enjoy rather than dread.
A great way to get children enjoying, benefiting school as well as connecting as a group is to incorporate a few fun ice breaker games. You want the children to have some fun so start your lesson off with one of these tried and tested ice breaker games:
Remember my Name
Instruct the group to make a circle (you can either stand or sit for this game). Then have one of the children call out their name. They say 'my name is John Smith' then going around the circle clockwise the next child calls out the last name and their own, e.g.. 'His name is John Smith and my name is Jane Miles'. It carries on around the circle. The next child says 'His name is John Smith, her name is Jane Miles and my name is Bill Bank'. The game continues around the circle until everyone has called out their name. The children may help each other if they get stuck. This simple game gets the group interacting and learning each others names quickly and easily. The game also gets children ready for the next lesson as it acts as a memory training game.
Who's That Photo Of?
Send a letter out to the children before school starts asking them to bring in a photo of themselves when they were babies. When the children come into the classroom ask them to hand the photos to you. Once you have collected all the photos show one at a time to the class and ask them to figure out who the photo is. This game will start debates and get the whole class working together as a team. This fun game involves interaction and the photos act as a great conversation starter.
My Hero is…
This is a very simple game that gets the children talking about someone they are passionate about. Ask each student to tell the class about their hero or favourite person and why they are the child's hero. Children may find it hard to get involved in the class. However, this game should ease the group's nerves. Children are likely to want to talk about their hero's rather anything else. This effective and often short game can get children finding commonalities with each other and should help you find out a little bit about each individual.
These games are effective and will benefit teachers and school children and help to create a relaxed and comfortable atmosphere for you and the entire group.
You might also like...
Remember my name is a good one, and I think favourite television show is also excellent. All the kids will have watched programs, mostly the same ones as each other, and have not only their favourites, but also characters they like. This can be a good way to promote interaction and some discussion and having the children talk to each other and also to the teacher, whilst learning a little about each other along the way, and can promote some quick friendships in the class.
Caroline
- 4-Jul-12 @ 9:50 AM