Ice Breakers for Adults Returning to Education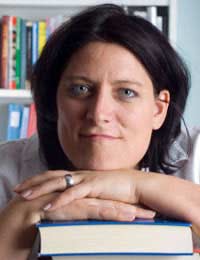 Unlike a primary or secondary school class, adults returning to education will be of different ages and have very different reasons for returning to education. Some may need to extend a qualification while others may just want to catch up on subjects they missed out on. This sometimes makes uniting a group of adults a little trickier than other educational groups.
On the plus side adults returning to education are likely to be there out of choice. This often means they're willingness to learn and absorb what you are teaching them is higher than younger learners.
Some adult learners of a more mature age can find entering back into education a daunting experience, which is why it is instrumental for you to relax the class and above all make them feel welcome. This is easily achieved with some fun, creative ice breakers.
Here are a few simple ice breaker games for adult learners:
Start your lesson off with a simple group discussion. You can either get individuals to tell the class a little bit about themselves. Or, if they find that a bit daunting discuss something in the papers. An informal discussion will relax your students and ease the nerves.
Ask your adult students to create something out of the objects you have placed on their desks. You could use building blocks or blue tack and match sticks. You can arrange the students into groups and see who can come up with the most impressive creation. This encourages team work and relaxes students.
Role plays can be fun for students if you add a little creativity to them. Set out a costume (nothing to embarrassing) and whisper the identity of the costume to the student wearing it. For example, a pirates hat and eye patch could be captain Jack Sparrow from Pirates of the Caribbean. Then have anther student ask questions to try and uncover the students identity. This is great fun and helps students interact.
When carrying out these ice breakers you must consider some important points for them to succeed. Follow these methods to secure trust and start a healthy working environment for your adult learners.
The first meeting
Adults returning to education often associate their first day back at school with their former school days. This may cause anxiety and fear, just like when they were children. Nerves become apparent when learners are meeting for the first time and barriers appear in students' personalities. The best way to quickly eradicate these unwanted barriers is to start the lesson with a simple ice breaker game. Get the students interacting with you and each other, as this will have everyone focusing on your class plan and not on their nerves. You can include any kind of activity that takes their minds off the social aspect of the lesson and concentrating on the task at hand instead. Games that involve role plays, group discussions or a form of team work are always effective activities to create that relaxed atmosphere you require for successful teaching.
Learning techniques
You must first understand that your group will have extremely different learning backgrounds, techniques and styles. A sixty year old learner may not have the same understanding of a computer software package as a twenty five year old. This is not always the case, as nowadays many mature people are taking to modern technology. However, you should still study individual backgrounds and make sure that the student is learning at the correct level and speed. Don't start your lesson with a human knot style ice breaker (which involves a fair amount of physical input) when you know a few of your adult learners are over sixty five and suffer from slight disabilities. This would mean they would have to sit the game out and therefore ruin the intentions of the ice breaker.
Equal participation
You must encourage your adult learners to participate with the rest of the group, especially in the all important ice breaker game, as this will unit the class and ensure group confidence. If you find the more confident students are controlling the game then give more timid student a slightly more involving role. This will balance out the class and put everyone on the same level.
You might also like...