Ice Breakers for Children With Learning Disabilities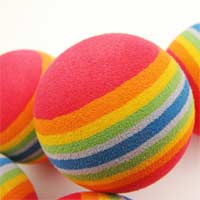 Introducing ice breaker games to children with learning disabilities can really motivate and encourage the group to interact and enjoy the lesson. Starting a lesson with an ice breaker game can help the group focus and will ease them into a sometimes intimidating atmosphere.
In many cases a group of children with learning disabilities will have very different levels of understanding and ability, so it is essential to involve everyone and ensure that each child feels included within the group.
Your students may have difficulty learning specific subjects or may have a slightly more severe disability such as dyspraxia. Before you incorporate ice breaker games into your lesson you must carefully consider the learning level and ability of each individual.
Learning Ability
Starting the session off with an ice breaker game that focuses on purely spelling and language may be ok for the majority of the class but could alienate a student who has dyslexia. Alternatively, you might decide to incorporate an ice breaker game that focuses on a specific subject if it benefits the entire class. If you do decide to introduce a subject focused ice breaker game make sure you are aware of those who find the subject more difficult and provide them with that extra support if needed.
Ice breaker games are there to focus students and help them to feel comfortable in their environment. By understanding your groups learning ability you can avoid planning ice breaker games that may overwhelm them, be to difficult or, in some cases, patronise them with ice breaker games or subjects that do not meet their learning ability.
Simple and Interesting
The next step is to ensure that your group of students completely understand what they are being asked to do. Some children with learning difficulties may find more complex instructions harder to grasp, so make them feel comfortable and relaxed about the tasks you are setting them. To make the ice breaker game enjoyable and effective you must create a simple but interesting environment. This rule applies to all ice breaker games, not just those focused towards children with learning disabilities.
Motor Skills Ice Breaker Games
You must make good judgements on what your group are capable of undertaking. The ice breaker game you include in your lesson can only be decided by yourself as you will know what is best for your group. However, a popular way of getting children with learning disabilities to stay interested and motivated is to incorporate some effective and simple motor skill ice breaker games. A simple ice breaker such as 'pass the ball' can be an effective way of getting your group to interact. This involves a bean bag or soft ball being passed or thrown to each other.
When someone receives the bean bag or ball they have to say the name of the person who threw the ball. This can be modified in a number of ways. You could have the group call out their place of birth or a fact about someone in the group. The level in which you choose to present this ice breaker game depends entirely on your judgement and what would best suit the group. Another excellent ice breaker game that can keep a young group interested is the classic Simon Says game. This encourages simple learning in an enjoyable setting.
You might also like...