How to Motivate Students Using Ice Breaker Games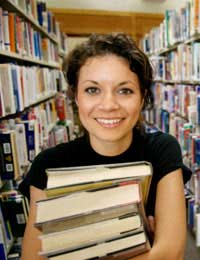 Unmotivated students are one of the biggest problems a teacher encounters throughout their career. Trying to encourage and teach unmotivated students can be an extremely difficult task, which can sometimes affect a teacher's own motivation. However, with patience and persistence you can often motivate a student simply by encouraging and listening to the student's needs.
A well known and well tested solution is the ice breaker. A fun, interactive ice breaker game can sometimes be enough to get the student's excited about learning. A simple ice breaker is the perfect tool to grab the attention of your students and get them to participate.
The trick to motivating students and getting them to participate is to find out their likes, dislikes, hobbies and interests. You can then incorporate the topics or activities into your ice breakers to make them more fun and interesting for the students.
Here is a list of specific ice breakers that often appeal to unmotivated students:
Physical Ice Breaker Games
These games are aimed at students who find it difficult to interact with others and lack enthusiasm. You will need a large space for these games or try outside.
The Amoeba
Gather the group together and invite the students to form a circle and hold hands. You should then lay a safe, secure item in the middle of the circle. The goal is to get others to touch the item and protecting yourself from touching it. When someone touches the object they are deemed out of the game. Whoever is last to touch the object is crowned the winner of the game. This is a good activity for students who lack energy and confidence.
Human Knot
Get your group to form a circle, making sure they're shoulder to shoulder. Then, invite students to grab the arm of someone standing opposite them in the circle using their right hands. Next, with their left hands invite them to reach across and grab the hand of another student opposite them in the circle. Ensure that students aren't holding onto someone next to them in the circle. It must be someone across the circle. The game then begins with students trying to figure out how to untangle the human know without breaking the chain and letting go. To add a competitive element to this game split the group into two teams. Whoever untangles the human knot first wins.
Stationary Ice Breaker Games
These games motivate students mentally and help them relax, which eases them into further learning.
Quiz the Teacher
This is a great way for your students to know a little more about you. Some students find being asked lots of questions mundane and irritating, so give them the chance to ask you some questions. For the first fifteen minutes of the lesson allow students to ask you a valid question. This is a simple and effective way of getting students who don't respond well to questions to interact and gain interest. This also shows your human side and let's students see you as a person rather than just an irritating teacher.
Personality Picture
This is an extremely simple game that gets everyone expressing themselves. Place a pen and piece of paper on each student's desk. When your students enter the room, have them draw a picture of something that reflects their personality. Collect the picture and show the class each drawing. Have the students guess what drawing belongs to which student. A great conversation starter and allows unmotivated students the chance to express themselves.
You might also like...
Some interestibg ideas. I'm planning on using a few of your ice breakers. I will be intrigued to see the outcomes.