A Learning Focused Ice Breaker Game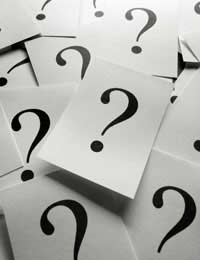 Ice breaker games are predominantly used for making groups of people feel welcome and comfortable in their environment and with each other. However, ice breaker games can be a great way of teaching a topic, learning a new skill or carrying out a task.
If your aim is to unite or welcome a group before teaching a topic or skill, then why not incorporate aspects of your lesson or training into an ice breaker game. This way you can save time while getting the group thinking about the subject at hand.
The key to teaching a new group something new is to first relax them and make the environment comfortable. Ice breaker games are great ways to create these environments and help individuals open up and embrace the lesson or training session.
Here is a great example of how you can incorporate an ice breaker game into your lesson or training session:
Twenty Questions
This excellent ice breaker game encourages people to ask questions and find out about each others lives and interests. This can also be used as a tool for any role that requires employees to ask questions to customers or residents etc. For instance the twenty questions ice breaker game could be a great exercise for training new call centre employees or customer care employees.
Create a set of cards with a persons name, a location or animal on. Make enough cards for the whole group. Split everyone into groups of three or four. Then provide each person with a card.
Next, explain to the group that each person has twenty questions to guess what is on the other person's card. Group members should take turns asking their questions. The person who is being asked the questions must only answer yes or no. This could be amended to meet the training or lesson subject matter. For example, if you are training a group of mobile phone call centre employees, you could ask the group to choose a mobile phone contract and get each person to ask questions they might use when calling potential customers.
This can also be an effective ice breaker game for English as a Second Language lessons. Distribute cards to students with images on and explain that they have twenty questions to try and find out what is displayed on their fellow students card. They must only ask questions in English. This is a fantastic game for improving pronunciation and for using English in a real scenario.
Twenty Questions is a very simple ice breaker game that can be easily adapted to most training sessions and lesson plans. It also works for people of all ages and is often considered one of the simplest ways to motivate the entire group while encouraging everyone to focus on the lesson or training subject that is being taught. Primary school teachers, secondary school teachers and employers of all types use the twenty questions ice breaker games and we always receive positive reviews. The enjoyment of the game hides the fact that a subject is actually being taught which is why a topic or skill is often learnt extremely quickly during the game.
You might also like...