Ice Breaker Games for Holiday Representatives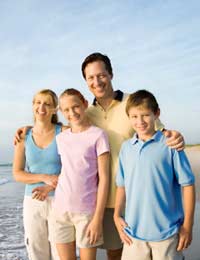 It is often a holiday reps job to motivate and ensure those on holiday are having fun, feel comfortable and are socialising with others. If a holiday rep is not correctly fulfilling these duties then they may not be doing the job correctly.
Although often a challenging and tough job, being a holiday rep can be an incredibly rewarding occupation. Ensuring people are happy and enjoying themselves while on holiday can be a thoroughly pleasant part of the job. However, a holiday rep will need to work hard to make this happen and good social skills and an approachable manner are often vital when taking on the role.
As mentioned the skills reps acquire will help them succeed. However, having an imaginative mind, plus some popular activities stored to memory can make individuals great at their job. Ice breaker games are often used amongst holiday reps because groups of people on away will usually never have met. This can be a challenging part of the job. Obviously a big group of people who don't know each other may feel uncomfortable and many feel out of place or disjointed from the rest of the group. This is where the holiday rep comes in and brings everyone together.
Having a selection of activities and games ready is always excellent for quickly defusing awkward social situations amongst holiday goers. Holiday reps often use the following ice breaker games to relax a group and bring everyone together.
Scavenger Hunt
One of the most popular ice breaker games and a particularly suitable activity for holiday reps. This ice breaker can be played in several ways and the group can be separated in many ways to change or encourage certain group dynamics. Assess the location where the scavenger hunt will take place and hide several objects throughout the area, these could be things like vegetables, seaside items or anything else appropriate. The location might be the hotel, restaurant or local park. Once you have successfully hidden the objects split the group into teams. It is usually best to put two families together so they can get to know each other during the game.
Split everybody up into small groups of three – which ever option you feel suits the group dynamics. Once everyone is in their teams give them a basket of some kind to place the objects in and a list of what they should be looking for. Explain that the first team to get back to the starting point with all objects wins. This can be made more competitive by explaining that a prize will be handed to the winner. This simple but effective ice breaker game is ideal for children, adults and families and can be tailored to suit your specific group of people.
Holiday Quiz
Using a simple quiz as a ice breaker game can be the perfect way to get a group talking and working as teams. Simply put together a set of questions that will suit your group. The best thing about this ice breaker game is you can tailor questions exactly how you want. So if you know your group are particularly sporty you can include a set of sports questions. Use the local restaurant or bar to hold the quiz and ask everyone to get into teams. Try and separate those who know each other well so that everyone get to know each other. As with the scavenger hunt a great way to make the game competitive is to offer a prize to the winner.
You might also like...