Things to Consider When Picking an Ice Breaker Game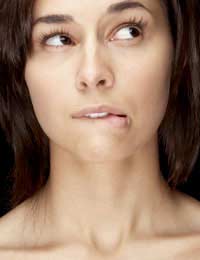 Once you are aware of the vast selection of ice breaker games, and fun activities available out there, you shouldn't have a problem picking one for your particular event. However, picking the right ice breaker to fit your specific event can take some serious consideration.
Before deciding on an ice breaker game, take a look at these issues that you might want to consider:
Purpose of the Ice breaker
Apart from being a superb way to begin a meeting or event, ice breakers can also bring people together and help newcomers settle into the group. You must evaluate the event you are holding and match the ice breaker to event.
Judging the Time
A big factor you need to consider while sieving through ice breaker games is your time constraints. Fun ice breaker games can be extremely time consuming. This will depend on why you are using the ice breaker. For instance, if the purpose of your event is to build the team and introduce new staff, you might want to use ice breakers throughout. On the other hand, if you only have an hour for a meeting, a long drawn out ice breaker will not be effective.
Area Awareness
Take a look at where you are going to hold your meeting or event and envision how it will all play out. Consider the size of the space you have. Active, physical ice breaker games require a reasonable amount of space, for effectiveness and safety. If the ice breaker involves specific equipment will it be safe to use in the area you have. Does any of your staff or group have any disabilities that may effect their involvement in the ice breaker?
Personal Awareness
Many ice breakers involve participants revealing intimate, personal details about their lives, which if carried out inappropriately can cause distress and a general bad atmosphere amongst the whole group. Even colleagues that have worked with each other for long periods of time may not want to reveal intimate details as this side of them does not come up in the workplace. Allow participants to opt out of answering questions or par taking in activities that they may find uncomfortable that way you can avoid upsetting anyone.
Size of the Group
This is an extremely important factor as it could all go extremely wrong if you organise an ice breaker suited for a 10 person group when you have over 50 people attending. You can work around this by splitting a larger group into smaller groups and then having each group carry out the ice breaker.
You Know your Staff
As leader of your workforce you should already know a fair amount about each individual. This should give you a good starting point from where to pick your activity or game. For instance, you may know your staff all enjoy the outdoors, which means you wouldn't want to hold an ice breaker activity in a small cramped room. Use your knowledge of the group to decide on an effective ice breaker.
Deciding on an ice breaker can be a stressful experience and if the wrong ice breaker game is picked you may actually have a negative effect on the group. Use this list of considerations as a tool to pick appropriate ice breaker games.
ICE BREAKER GAMES IS FOR SALE.
This website is for sale [more info].
You might also like...