Simple Party Ice Breakers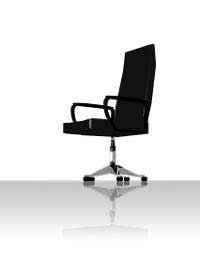 An ice breaker can often be misused or become ineffective if the game is to complicated or is too time consuming. This is why experts suggest using a short, simple ice breaker game is far more effective than an intricate, drawn out activity. Therefore, simple equals success.
The ideal ice breaker game lasts no more than 15 minutes, encourages interaction and brings an element of fun to an otherwise mundane meeting, party or activity.
Take a look at these examples of quick, easy and fun ice breaker games:
The Quiz Chair
This quick and easy game encourages people to ask each other questions and find out more about each others lives. Once the group have arrived and settled down, place a chair in front of the group and explain that this is the quiz chair. Then, ask one participant at a time to sit in the chair. The group then have one and half minutes to fire as many questions at the 'contestant' in the time they have. Once everybody has taken a turn you will find everybody knows a lot more about each other and probably have a lot in common. This game is fun, especially when the questions are humorous.
Secret In A Hat
Once the group arrives hand out three small pieces of paper to each guest. Instruct the group to write a secret about themselves on each piece of paper (3 secrets to each guest). Then ask them to place all the secrets in a container (a hat for example). Send the container around the group and ask each participant to pick out and read a secret. Once one of the participants has had all three of their secrets read they must stand up and tell the group the three secrets belonging to them. A fun game that sparks interesting conversation. This is also an easy game that can be carried out in most situations.
Would You Rather?
Before the group arrive create a list of 'Would you rather' questions and print out enough to go around the group. You can write as many or as little amount of questions as you desire. This game is easy to adjust and can be altered to suit a certain time frame. Hand out the sheets of paper and ask the group to answer the question. Once everybody has answered the questions split the group into two groups and discuss their answers. This is a quick, fun game that gets the group interacting and debating their answers.
Catch Me If You Can
You will need a foam stick or something soft. Instruct the group to form a circle. Then ask everybody to introduce themselves to the group (there names and a little fact about themselves). Once everybody has introduced themselves hand the foam stick to one of the participants and explain that the person with the foam stick is 'it' and they have to call out someone's name, run over to that person and hit them with the foam stick. However, if the person who is about to be hit manages to call out someone elses name before being hit they get passed the foam stick and runs towards the person they called and tries to hit them before they can call out a name. This game is full of energy, helps the group remember each other's names and brings a lot of fun and laughter to the event.
When you are deciding on an ice breaker try to avoid the games that involve to many props and complex rules. You want the ice breaker to flow easily and, above all, you want the group to understand and enjoy the game. So, the simpler the ice breaker the more fun your group will have.
You might also like...