Ice Breaker Games for Personal Trainers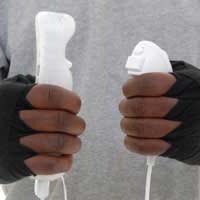 Many people opt for personal trainers when getting fit or to keep fit. The personal trainer helps keep people motivated and enthusiastic about the exercise they are doing. For many personal trainers it is a challenge to keep those who lack dedication upbeat about the training regime created for them. This is why ensuring the training program is carefully developed around the persons specific criteria is vital. This should include current fitness level, objectives and ability.
The training program should consist of variety, which coincides with the occasional fun activity or game to keep the person motivated and eliminate boredom. Boredom is often the reason many people trying to get fit give up. This is why monotonous training programs often don't work. Personal trainers often add fun ice breaker games into training programs to break up repetitive activities and to help people relax when starting out with a personal trainer.
Getting fit can be quite a challenge and a lot of people fear exercise, which causes them to avoid it at all costs. Personal trainers try and encourage people to start becoming active and use simple ice breaker games to ease them into exercise. Here are some ice breaker game ideas for personal trainers to use during a training program:
Computer Consoles
These days most people have a computer console of some kind and many of these consoles have exercise or activity games that require movement and exercise steps to follow on the screen. These can be excellent activities to share when starting out with a new person. The vast selection of activities, sports and exercises keep each session new and enjoyable. This helps keep the individual motivated and enthusiastic about each session. Exercises such as pilates, yoga and flexibility training are all available and can be excellent ways for a personal trainer to start a session off.
Sports such as bike riding, running, basketball and swimming can also be played on many of the computer consoles. The new craze of movement gaming is becoming an excellent way to keep fit and have fun at the same time. Many personal trainers encourage the use of these fitness tools and incorporate them into their training programs. These electronic activities are excellent ice breaker games as they keep the focus away from the burn of working out and help relax the person into fitness and exercising with a personal trainer.
Fitness Videos
Choosing and following a fitness video together can be a clever way of getting to know each other and a fun way of starting off a training session. The benefit of choosing a fitness video together is it takes changes the atmosphere and allows the person to feel more comfortable around the personal trainer. Once the fitness video has been purchased the personal trainer can suggest working out to tape.
As with the computer consoles, starting off with something simple like a fitness video takes the focus off the actual exercise and provides something to concentrate on. This is an effective ice breaker as it takes away the fear of exercising and allows them to have some control of what exercises they are doing. This is recommended as an initial activity, mainly for easing the person into training but also encouraging exercise outside of the training sessions between the personal trainer and trainee.
You might also like...