About Our Site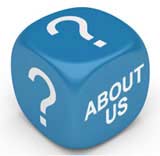 IceBreakerGames was formed to offer a unique reference point on great ideas for ice breaker games.
The importance of interaction between a group of employees, school children, students or guests can be vital in the success of the group's dynamics. Bringing a group of people together can be a difficult task and if barriers are not broken down quickly and effectively many individuals may feel isolated and withdrawn from the group.
You can counter act this by applying simple but very effective ice breaker games that break down personal barriers and help connect a group of people in a short space of time. Our IceBreakerGames website offers a vast selection of ice breaker game ideas and takes you step by step through the process of organising and playing the games to gain the full effect.
Our experts have compiled articles that relate to a number of familiar backgrounds where ice breakers are effective tools; such as education, corporate situations, parties and youth groups. Within each subject are a number of articles created by our knowledgeable experts who have tried and tested each ice breaker game and also offer valuable advice on which games work best in certain situations.
The website deals with the problems that can arise when bringing a group together and we pride ourselves on giving the most up-to-date, well researched information available that can help you create a perfect starter point for any group.

Related Articles in the 'Site Information' Category...