Ice Breakers for Connecting With Young Offenders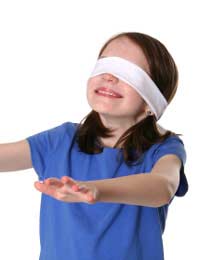 It can be quite a challenge connecting with young offenders or a troubled young person. Getting through to a young offender involves understanding why they have committed the act(s) that have put them in their current situation. This means researching their background and social environment.
Connecting with a young offender requires an understanding of their personality and what has made them reach this point in their lives. A social worker or young offenders officer will try to build a relationship between the youth so they can start to help them create a better life. Trust can be a difficult thing to develop and requires dedication and encouragement. A great way to connect with young offenders is to start a off session with an ice breaker game.
Ice breaker games are great ways of getting young offenders or a troubled youth to open up and feel positive about their future. An ice breaker game can knock down psychological barriers and help the individual (or group) express their emotions and discuss how they got to this point.
The goal is to motivate and support the young person and to help them become a reformed young offender. Setting out clear, reachable objectives can help the young person stay motivated and positive. A good relationship built on trust can have an extremely positive effect on a young offender and often helps them move forward into educational or vocational options. This will also help them improve their social behaviour and provide a future with options and open doors rather than re-offending and moving back into past habits.
Trust
You should start your sessions off with ice breakers that make the young person feel comfortable and relaxed around you. The main aim is to build trust with the young person and this can be achieved through some very effective trust focused ice breaker games.
The trust walk ice breaker game can be an excellent way of improving trust between you and the young person while adding a little fun to the occasion. This is best played in a group. Find an open location with obstacles scattered around, for example trees or chairs. Form into pairs and allocate one person as the 'navigator' with the other as the 'guided' who is blindfolded. Once the 'guided' person has secured the blindfold, get the navigator to carefully spin their partner around five times. The blindfolded person is then instructed by the navigator through verbal instructions. At no point can the navigator touch their partner. The guide must instruct their partner through the obstacles to the other end making sure they don't bump into any obstacles along the way. If the blindfolded person reaches the end without touching a single obstacle then the guide and their blindfolded win the game. Small prizes can be handed out to make the game more interesting.
This excellent ice breaker game enforces two important lessons. The first being that the blinded folded person must be able to trust people throughout their lives and the second is the navigator learns the importance of caring for someone else's well being.
ICE BREAKER GAMES IS FOR SALE.
This website is for sale [more info].
You might also like...