How Can I Encourage Shy Staff to Participate?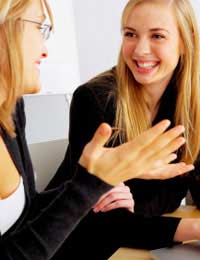 Social anxiety is a common feeling in the workplace and can often affect certain people more than others. Shy staff are often found avoiding colleagues and speaking only when necessary.
Colleagues and employers often take this in the wrong context and assume these shy types are miserable, rude and are just refusing to participate.
However, if employers can understand social anxiety and general shyness they will then be able to work out a strategy on how to encourage shy staff and allow them to open up and participate more effectively without causing distress to the shy employee.
Encouragement
The key to encouraging shy staff is to place the employee(s) in a position that they feel is safe and friendly. Placing the employee at the front of the room and asking them to talk about themselves for fifteen minutes often has the reverse effect and causes embarrassment and can force the employee further into their shell, which then makes it harder for them to open up.
Group discussions or games can be great settings for shy employees to participate. With everyone contributing and involving themselves the shy staff members will slowly feel that they are able to express opinions and increase their confidence.
Ways to Encourage
Email – A great way to start encouraging shy staff is to send important questions that you would like them to answer or ask for their opinion on specific points. This will encourage them to participate without having to interact and should provide them with confidence and knowledge that their opinion counts and they are valued.
This also offers conversation starters. Socially anxious people often avoid conversation due to lack of things to say, which then causes lengthy pauses and then embarrassment. Through emails, shy staff will have more and more interaction with colleagues, which can then be transferred into face-to-face conversation.
Ice Breaker Games – Simple and easy ice breaker games can act as a fantastic confidence booster for shy staff members. A quick 15-minute game that involves everyone can encourage shy staff without being to forceful and help them interact with colleagues and managers. For example, ask everyone to write down three facts about themselves. Then place all facts into a hat or box and ask each person to read out a fact. Then, the group have to decide whom the fact belongs to. Once the person has had all three facts called out they must sit out. This game will get staff interacting with one another and avoids putting shy staff into the limelight.
Incentives – Creating an incentive can have a dramatic affect on shy staff. Incentives often cloud out any anxious feelings and create a positive, unified feeling amongst employees. Incentives can create new friendships and offer a great talking point. It is also something everyone can discuss in detail.
Work Days Out – Taking shy staff out of the workplace and into a more relaxed environment can relieve anxiety and help shy employees interact with colleagues. A different atmosphere can change a persons mood immediately and you could see a very different side to your shy staff.
You might also like...